IT support companies offer website support services that help you maintain a dynamic and contemporary website in real time and keep it updated. IT support helps you make enhancements to the current website, upload fresh content, deal with feedback from the visitors, maintain databases and respond to queries. Transaction-oriented and mission critical websites that deal with millions of users on a daily basis call for dedicated application maintenance teams to keep the application 100% functional. If the website is even down for an hour, it could lead to loss of revenue and missed business opportunities. If you outsource website support to a dedicated tech support provider, it can be one of the best possible solutions.
Remote technical support for websites can be a service based on a monthly fee or fixed cost contract if the duration is longer. The various aspects included in website support are:
Level 1 customer support
Feature finding and usage
Database search support
Navigation support
Technician support
Server Management:
It is important for your critical infrastructure to perform well for ensuring customer satisfaction and business benefit. However, managing servers can be a costly affair and time consuming too. With efficient management of servers, you can provide proactive support, hardware repair, server monitoring, operating system patch monitoring, alerting and installation. With in-house hosting and networking teams that work round the clock, you can make the most of diagnosis and monitoring of servers from all hardware levels.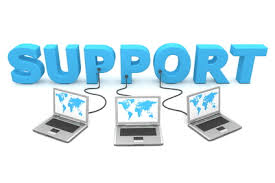 Windows Server Management:
These services require a strong support system and a flexible one at that in terms of framework and customization. A good hosting service helps you choose between the Windows 2003 and Windows 2008 server architecture depending on your business requirements. The server should support remote administration capabilities to help you control your business from anywhere you want. Adding third party customization scripts are among the other major benefits. A dedicated server management plan can cost a little more, but provides better options of support and control.
Superior business performance and competitive benefits depend on knowing IT. If you want to achieve business targets on time within your budget and according to various quality standards, you need to pay attention to the fundamentals which means knowing which methods are effective in getting things done properly. Orion eSolutions will fulfill your all requirements.