Home
»
Remote Infrastructure Management
Remote Infrastructure Management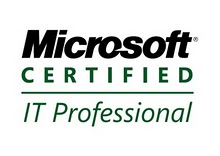 The success of a web hosting company heavily relies on stable and well-maintained servers. This cannot happen over night or if dealt with on a need basis or on a reactive basis. This requires round the clock and minute-to-minute monitoring, scheduled maintenance, periodic maintenance, security audits, proactive support and regular patching / upgrading of servers. You also need experts in the respective servers may it be Windows or Linux. Orion help Desk is a leader in having specialized team for Windows and Linux managed by experts and certified specialists.
Orion has a dedicated server management team MCITP and RHCE certified with an industry experience of more than 6 years, which provides proactive or reactive support, based on your needs. Our server management team is available to troubleshoot / secure your servers 24/7 at a highly competitive pricing.
Orion Help desk offers these services on a 24/7 basis or hours of your choice.
Linux Server Administration
We support both Linux and Windows based hosting.
We monitor your server's various services like Apache, Qmail and free disk space whenever necessary. If any service stops on the server, we will login and restart the service (provided we have the shell access).
On windows server support, we use various remote login tools like PC Anywhere, Terminal services, RAdmin etc to login and work on the issues.
Linux is the most popular OS on the Internet because of its reliability, ease-of-use, security, capability, and low cost. A Linux system using the Apache web server offers all of the useful capability that might be found in proprietary servers and works well with Internet Explorer, Netscape, and Opera browsers.
The staff at Orion eSolutions can install Linux systems to act as a firewall, web, email, and DNS server in organizations that are otherwise all Windows. This solves the security and reliability problems that many experience. Linux also can provide network-attached disk servers and print servers to Windows and Mac desktop systems. Many organizations are finding that Linux server makes excellent servers to their Windows and Mac desktop client systems.
Windows / Linux Administration
Expertise lies in:
IIS 6.0 and 7.0 (dotnet1.1, 2.0,3.5)
IIS Migration
Server monitoring
Database Administration (Mysql/MSSQL)
Apache / Tomcat
Red5/ffmpeg
Heartbeat + DRBD
openVZ Setup
PVE
Control Panels (Plesk/cPanel/WHM/helm/website panel/webmin/virtualmin)
Firewall for office to secure data.